Galaxy Bound
Sovereign Earth Book 2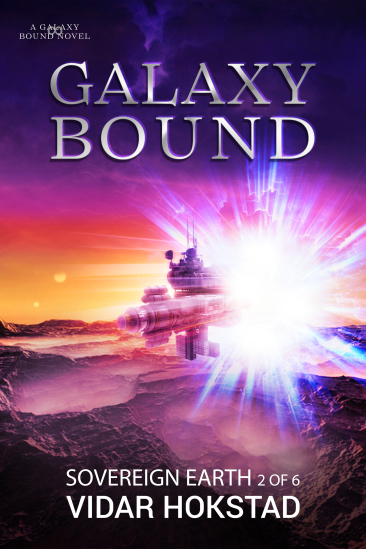 OUT NOW!
A Galaxy∞Bound Novel
The crew of the Black Rain is back. Someone has been attacking ships in the Alpha Centauri system, and Zo and her crew are sent to investigate, quietly, as the Centauri don't want any appearance of military involvement.
What they find sends them on a journey through the Centauri system, a brutal encounter in an alien colony, in a race to prevent all out war.
» Click here to BUY NOW from AMAZON »
Sign up for updates about Galaxy∞Bound
You will receive at most
one email per week
, containing updates about the Galaxy∞Bound novels and related writing by Vidar Hokstad. You can unsubscribe at any time. Your information will be held by
Aweber
, and will not be shared with other third parties.